Receiving Images from Geostationary Weather Satellite Himawari-8 via HimawariCast
Himawari-8 is the Japanese Meteorological Agencys primary meteorological satellite which replaced MTSAT-2 in mid-2015. The termination of the MTSAT series ended L-band LRIT/HRIT direct-broadcast services which dated back to the start of the GMS series in the late 1970s. The current series of Himawari satellites instead disseminate processed data through a service called HimawariCast.
This guide is a work-in-progress! See the himawari-rx repo for more info.
HimawariCast Downlink
HimawariCast is uplinked by JMA to a C-band transponder on JCSAT-2B (154˚E), as opposed to the GOES-16/17 or GK-2A satellites which have on-board L-band direct-broadcast transponders.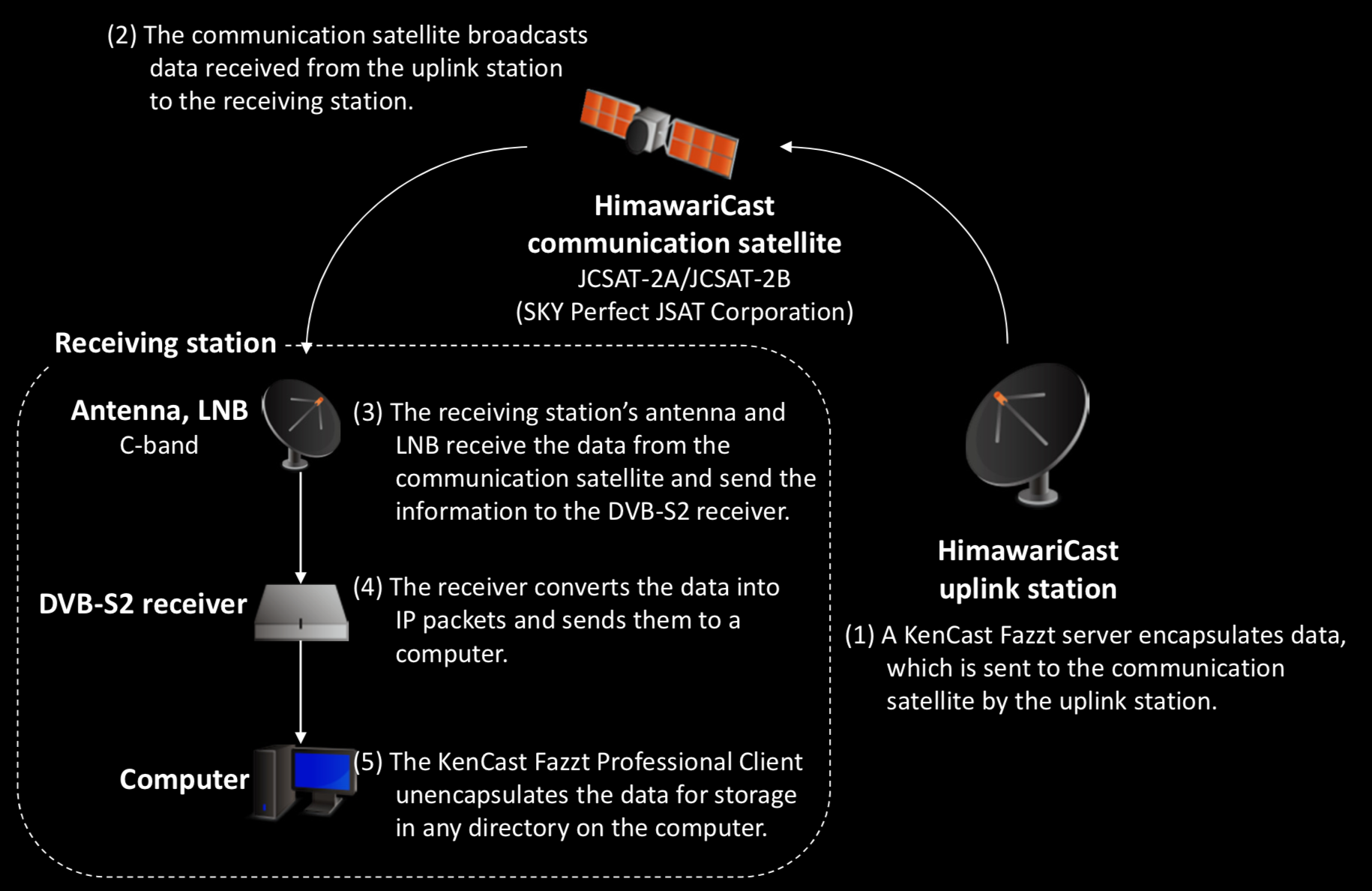 | | |
| --- | --- |
| Frequency | 4148 MHz |
| Type | DVB-S2 |
| Modulation | QPSK |
| Symbol Rate | 2586.148 kSps |
| Bandwidth | ~3.1 MHz |
| FEC | 3/5 |
| Roll-off | 20% |
| Polarisation | Horizontal |
| Beam/Footprint | C-band Global |
Resources
Himawari-8 WMO OSCAR
Introduction of the HimawariCast service